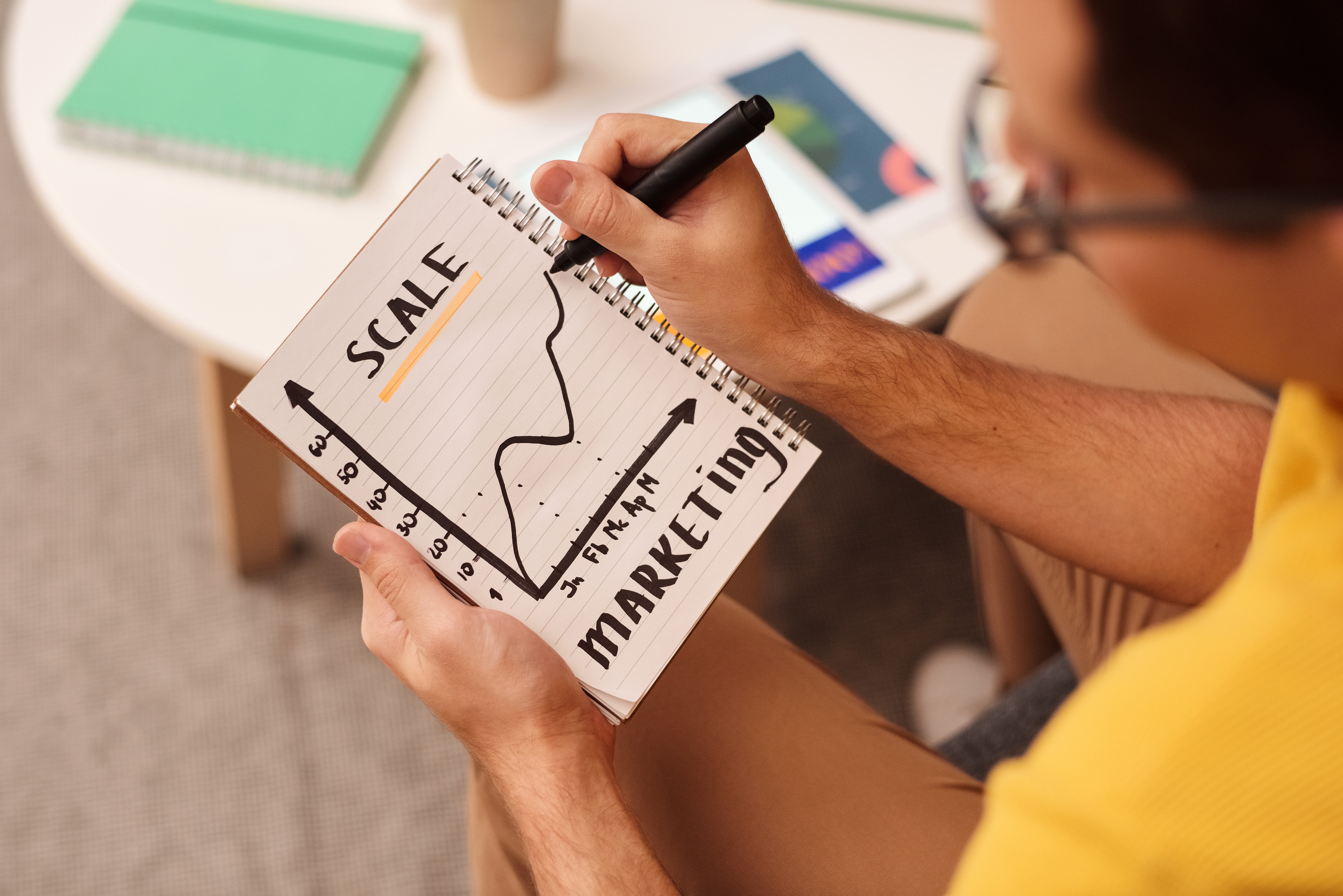 Too often companies equate how well they are doing with marketing with how much they are spending. While I may seem like an unlikely person to advocate for scrutinizing a company's marketing spend, that's exactly what I'm suggesting. Marketing spend without a clear path to the desired outcome is money wasted.
There are many companies that have been around for decades that reached a certain level of revenue and then stalled. Not surprisingly, many of these companies are primarily offline, and oftentimes B2C and community-focused. Even the largest of these seem to be reaching a ceiling of growth, and some are now losing revenue.
Two examples of these are retailers and community-based organizations. Companies that have traditionally provided a service to a finite geographic circle have thrived by being THE department store chain, THE car dealership group, or THE real estate fund manager. Unfortunately, consumers are no longer tied to what's local. Even purchasing a car no longer requires visiting a local dealership. Along with now having competition from around the country and around the world, many formerly successful organizations must come to terms with the fact that their marketing is subpar.
What worked for decades no longer works. In fact, approaches that seemed to have worked in the past, may actually not have been as successful as assumed. When there is less competition and limited-to-no measurement, it's hard to say which marketing effort is really driving consumers to a given transaction.
We've reached the point when many mature industries with immature marketing must make a seismic shift to strategic, revenue-focused marketing. It's the only way to unlock a new level of revenue potential.
This sounds like a massive undertaking, but these seven core steps will enable a (relatively) fast transition that balances the need to improve results with the need to keep the current level of marketing continuing. The stages are:
Assess
Analyze each current demand generation marketing spend with where the resulting or influenced leads are in the sales pipeline (if you can't clearly see this information, that's something else to note)
Define
Refine target personas to include their priorities, what makes them important to your company, where they are, and what is most valuable to them. f your company is B2B, do the same for your ideal prospects' firmographics
Build
Now is the time to look at your current marketing stack to confirm it's providing everything you need; Is it thoroughly integrated with your CRM? Are sales and marketing looking at the same data? Can you measure ROI and conversion rates throughout the marketing and sales pipeline? Can you see both where a lead was acquired and what triggered it to become engaged in a selling process? The next step is to add the marketing technology that matches your needs and make sure they are well implemented. Too often organizations invest in the latest technology but fail to properly implement it. The resulting frustration leads to a wrong assessment that "marketing doesn't work for us." Revenue-focused marketing will most certainly improve performance, but it does require the proper tools to be properly implemented.
Plan
A revenue-focused marketing plan brings everything together. Strategic approaches and tactical implementation are included, as well as expected results.
Measurement
As the refined plan is implemented, it's important that all actions and responses are measured throughout the marketing-sales pipeline. This is the only way to guarantee strong ROI and peak performance.
Refine/Optimized
By measuring conversion rates for all activities and responses throughout the marketing and sales pipeline, including how leads were acquired and what caused them to become engaged, marketing teams can effectively refine or optimize their content and campaigns for even better results.
A "set it and forget it" approach to marketing does not work in today's world. It conflicts with revenue-focused marketing's promise of supporting ongoing growth. Now is the time for organizations with a long history to embrace their next stage of marketing. Stepping into the world of modern marketing will enable these organizations the ability to plot their next level of growth.
Need help with your marketing and demand generation efforts? Contact us today.
Demand Generation.
Digital Marketing.
#webelieve.