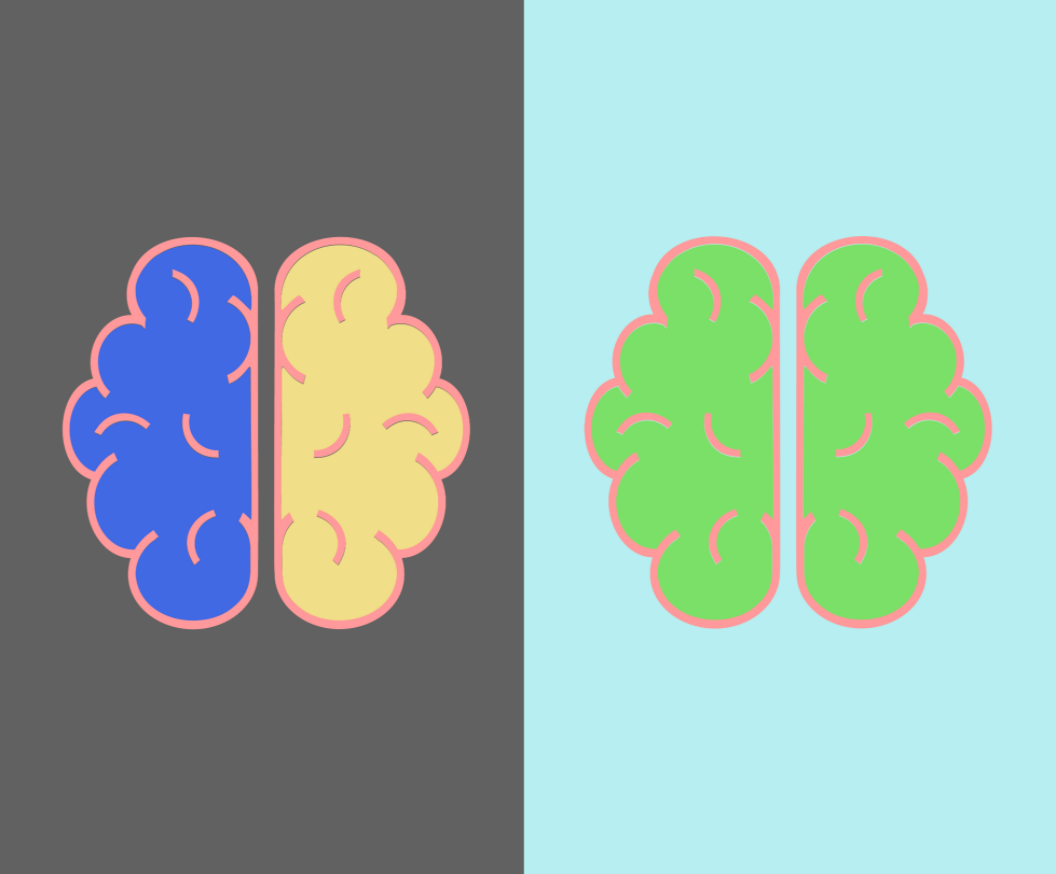 Most people tend to categorize themselves as either creative or analytical. This is often expressed as being right-brained (sometimes referred to as an analog brain) or left-brained (sometimes referred to as a digital brain). If you're in doubt about the legitimacy of this theory, be assured there is sound science behind it. It stems from research conducted by Nobel Prize winner Roger W. Sperry in the 1960s. One of the key points is that the two brain hemispheres function very differently.
It's true you're unlikely to see job descriptions labeled "only right or left brain people apply." However, in marketing roles, this might as well be the case. As marketing teams have grown, roles have also become specialized to match a person's natural skills or preferences. While this may benefit marketers early in their career, this can also be limiting. Too often, a marketer's career development stalls because their experience is too narrowly focused.
Fortunately, we've reached a point where martech has evolved to enable a division blurred brain. Let me explain. Early marketing tools were developed to serve a specific function. For example, early email marketing tools were designed to be very logical. This enabled a linear progression of campaigns and an easy way to measure results. Meanwhile, creative assets were created with unrelated tools. Although they may be attached to a marketing campaign as a call to action, they are otherwise separate.
Some of today's offerings have evolved to create a more integrated approach to marketing. Consider both the HubSpot Marketing Hub and the HubSpot CMS Hub. Each includes functionality that can be leveraged, and even embraced, by both left- and right-brained people. All aspects of a multi-touch campaign can be created, tested, and measured within the Market Hub. This blurred brain support is even more evident in the CMS Hub, which includes simple drag-and-drop editing tools, adaptive testing, and stellar contact attribution reporting. For the first time, creatives have immediate firsthand access to how their work is performing. Refinement and optimization are streamlined and campaign development accelerates.
These tools don't only make marketing campaigns easier to create and implement because they are in one place; they enable marketers to reach beyond their default creative or analytical mindset. This enables marketing teams to work together effortlessly. Everyone now speaks the same marketing language and has the same focus. For individual marketers, this also enables them to comfortably take on responsibilities that fall outside their natural inclination. Empowering a blurred brain approach to marketing opens up new paths for career growth. No longer siloed into just operations or artful roles, marketers can better understand and manage a broader range of roles. For some who wish to move into management, this may be the difference between reaching the role of director of a functional area or a vice presidency of broader marketing functions.
Marketing.
B2B.
Lead Generation.
Demand Generation.
Inbound Marketing.
Digital Marketing.
#webelieve.