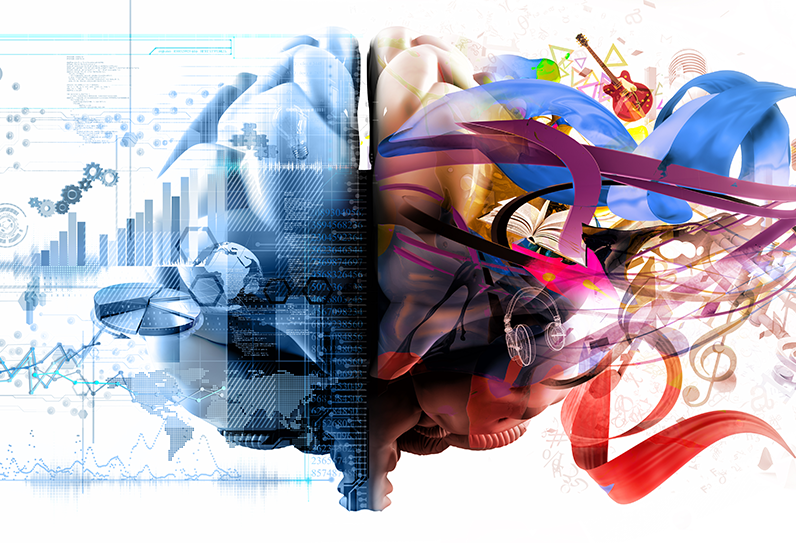 Like many right-brained people, I came to marketing by way of a creative path. I started my marketing career at Thrasher Magazine, the world's top skateboarding media company. It was the perfect first step for me.
A lifelong skateboarder, working at Thrasher enabled me to see the world through the eyes of a skateboarder. I represented the company at events around the world, produced videos, and managed social media.
The right brain-dominated marketing approach also worked well for Thrasher's short sales cycles for consumers and advertisers alike. The overall marketing cadence could be summed up as: create unique, attention-grabbing content, make a relevant offer, close the sale, and repeat often. It was incredibly exciting, and at times very tiring.
While my first corporate job couldn't have been more different, my roots at the skateboarding media company still served me well. I was hired on the spot by Sandra Kutzig, who is often called the Mother of Silicon Valley because she was the first woman to take a software company public. When I met her, Sandra had founded Kenandy, an Enterprise Resource Planning (ERP) software company. Kenandy was a cloud-native ERP company built on the Software.com platform.
Sandra hired me because as a visionary, she could see how a background in non-traditional creative marketing could bring a very different approach to a new type of ERP company. I was hired to be a disruptive and innovative marketer. She wanted me to bring my unique mindset to a sales process that is traditionally very long - 12-18 months and targeting CIOs, COOs, and lead developers.
At Kenandy, I suddenly had Marketo and Salesforce enterprise edition, fully built out with all the possible bells and whistles. The problem was that a majority of my time was spent managing Marketo and Salesforce contractors overseas, figuring out how to use Marketo and Salesforce configuring marketing and sales infrastructure to work together. The rigid structure of the tools and approach got in the way of my marketing. I wasn't as effective as Sandra and I hoped I would be. I quickly found that it's hard to be a disruptive innovator when your processes and infrastructure leave little room for creativity.
Jump forward to 2015, when I shifted to DevTech. While still working in the broader software space, this new category was much more open to creative marketing approaches. I went from a fairly mature industry that had a set method for all marketing processes, to one that celebrated when marketers developed new approaches. It was in this first DevTech job at Iron.io that I first used the combination of HubSpot and Salesforce. This new stack allowed me to take my marketing approach in whatever direction I wanted. I was finally able to configure and build creative campaigns and manage marketing data attribution across the entire sales cycle, though some extra Salesforce customization was necessary. Scalability was baked into the CRM side, so the whole marketing stack was able to keep up with the complexity and data I added into the process.
Looking back, the evolution is apparent. I went from an exclusively right brain, creative marketer to a marketer who balances having a right brain with a desire to measure all data. I don't review reports because I have to. I now leverage metrics to be able to refine and optimize campaigns. The ability to match campaigns with well-attributed metrics enables me to be even more creative.
I'm thrilled to report the available marketing stack continues to get better and better. HubSpot is leading the way in developing marketing tools that help marketers improve their efforts. For example, HubSpot now offers Marketing Hub with multi-touch attribution, reporting, custom event reporting, and Sales Hub with custom objects, teams, and user permissions. With this combination, HubSpot enables marketers to create assets and campaigns, establish marketing and sales operations measurement, while supporting the entire process to scale.
All those years ago at Thrasher, I could have never imagined using a marketing stack like I do today. I also couldn't have imagined I would be the person leading the charge for optimal marketing and sales operations. If I could talk to my younger self, I'd say: marketing is only getting more exciting. There's a great journey ahead.
Inbound Marketing.
Digital Marketing.
#webelieve.