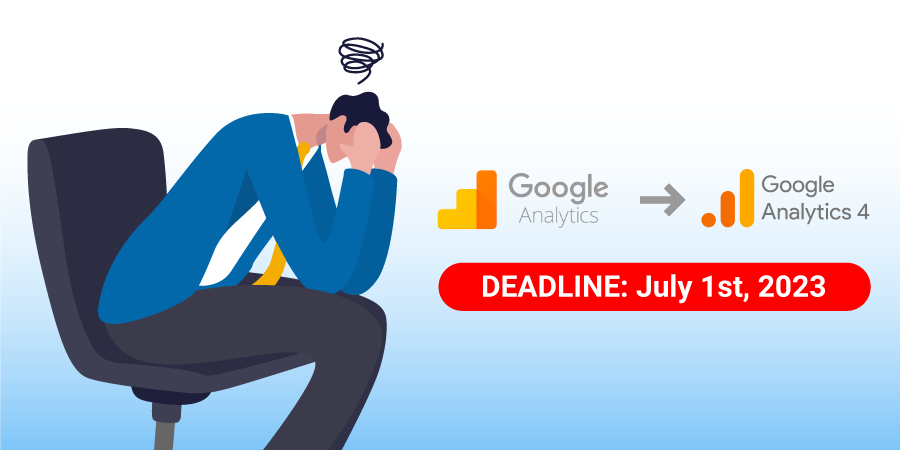 On July 1, 2023, standard Universal Analytics properties will stop processing new hits. If you still rely on Universal Analytics, we recommend that you prepare to use Google Analytics 4 moving forward.
Google Analytics 4, also known as GA4, is the latest version of Google's web analytics platform. It offers several benefits over its predecessor, Google Analytics, that can help businesses better understand and improve their online presence.
One of the key benefits of GA4 is its ability to track and analyze user behavior across multiple devices and platforms. This allows businesses to gain a more comprehensive understanding of how users interact with their website and mobile apps, including how they navigate through the site and what actions they take. This information can be used to identify areas of the site that need improvement, and to optimize the user experience.
Another benefit of GA4 is its ability to track user engagement and conversion rates in real-time. This allows businesses to quickly identify and address issues that may be impacting their conversion rates, such as problems with the checkout process or user drop-off. Additionally, GA4 provides detailed reports on user behavior, such as what pages they visit, how long they stay on the site, and what actions they take.
GA4 also includes new features such as measurement of offline conversion, cross-device tracking and enhanced data privacy controls, which are designed to help businesses better track and understand their customers, and comply with data privacy regulations.
If you need help migrating from Google Universal Analytics over to Google Analytics 4, contact The Hubert Group for assistance.
Contact us today for a free consultation.
Lead Generation.
Inbound Marketing.
Digital Marketing.
Opportunity Zones.